Artwork featured at promotion events for Beefeaters new gin bottle 'Beefeater24'.
Since the bottle is red in color, the advertising team found an interesting way to showcase 24 pieces of art.
Once you enter the art gallery you are provided with wayfarers that have a red tint.
The artwork with the glasses on reveal a different image than the one we see with our naked eye.
The Red Gallery was launched in NYC, Chicago, culminating in an exhibit at Art Basel in Miami.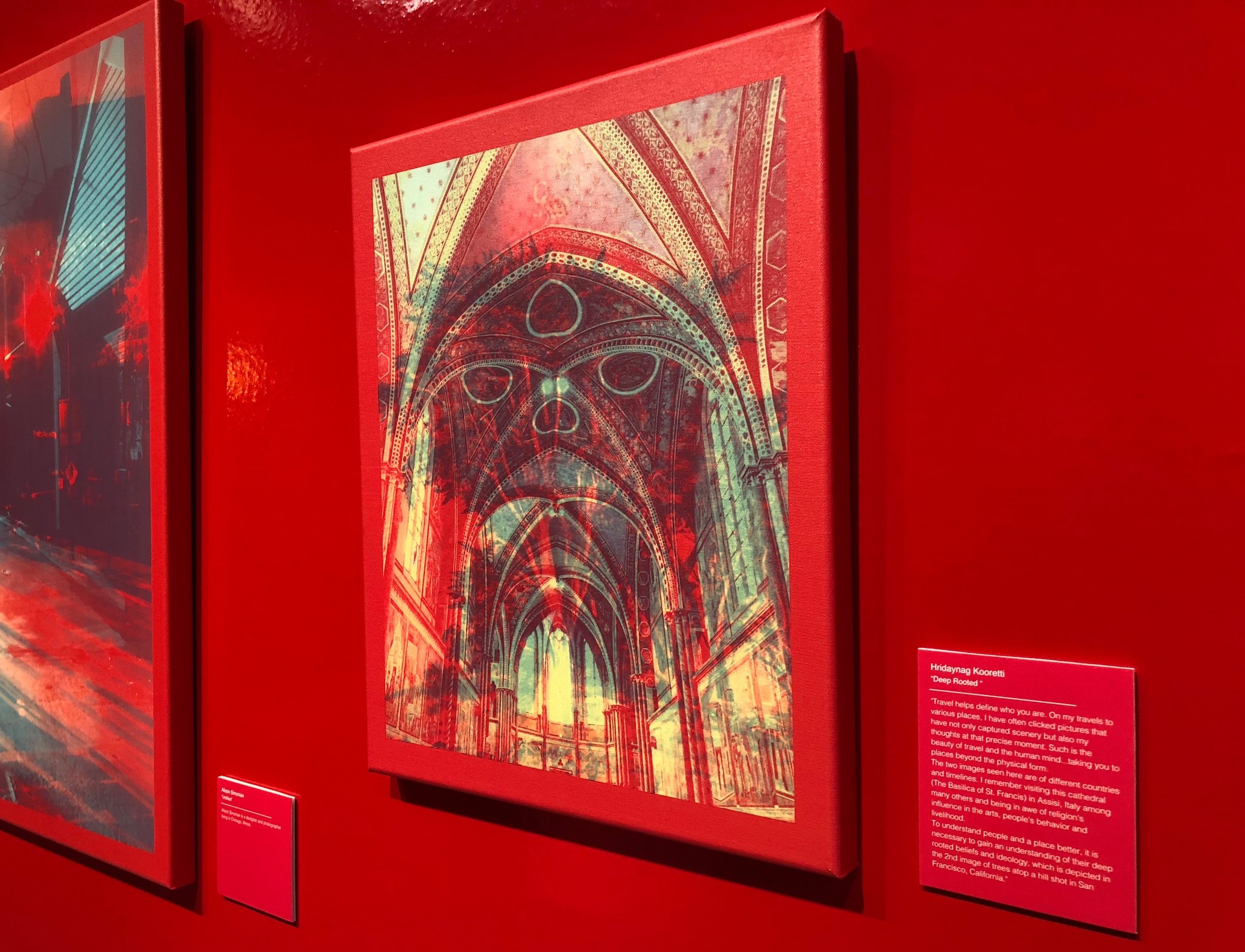 Here's a peek of the Red Gallery